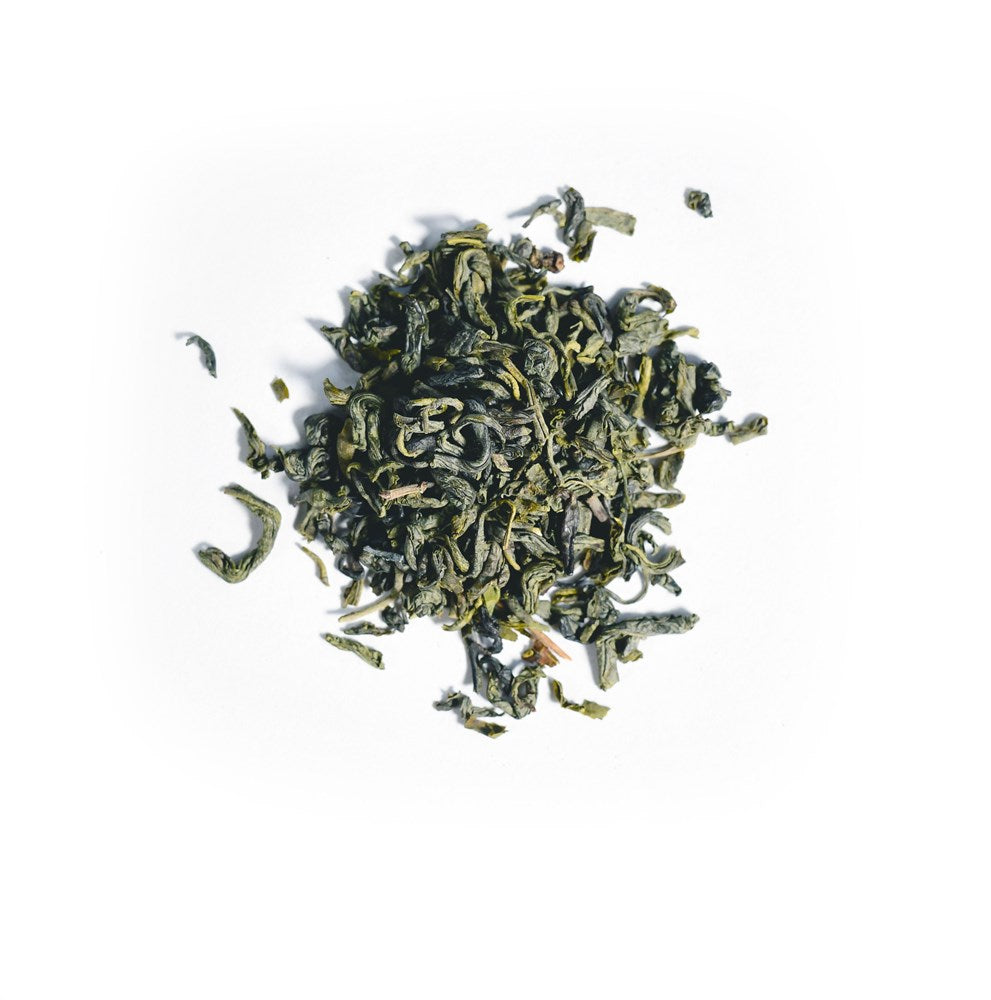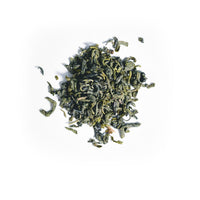 Origin:  China
Flavor:  green, bread, herbaceous
Chun Mee (also called Zhen Mei) means "precious eyebrow" because of the curved shape of the leaf.  Our Chun Mee has a clean, herbaceous flavor with just a whiff of bread or toast.  The cup brews up a rich gold color with fairly heavy body.  This is a great everyday tea that is strong enough to serve with meals.  
 Looking for loose leaf?  Right this way!
INGREDIENTS: organic & Fair Trade green tea

CAFFEINE: Moderate. Green teas typically range from 30-50 mg of caffeine per cup. For comparison, coffee ranges from 80-120 mg per cup.



Sample pounches contain loose leaf tea.
Jars are powder coated glass mason jars and measure approximately 3 inches in diameter by 5 inches tall.
These are the best way to store your tea! They are totally air tight and protect tea from UV light. If you buy a jar the first time and be sure to save it: you can simply order a refill bag when you need more!