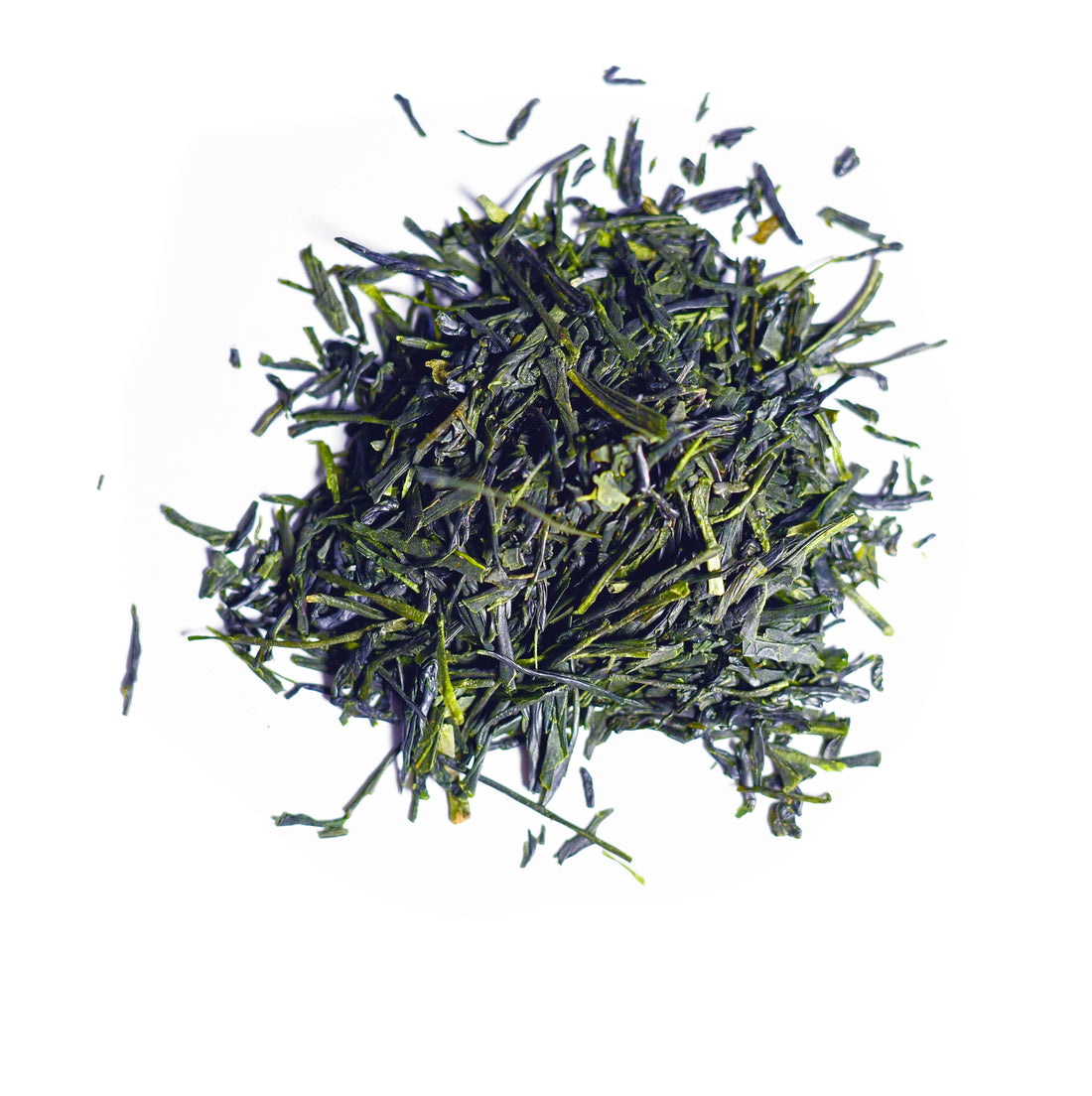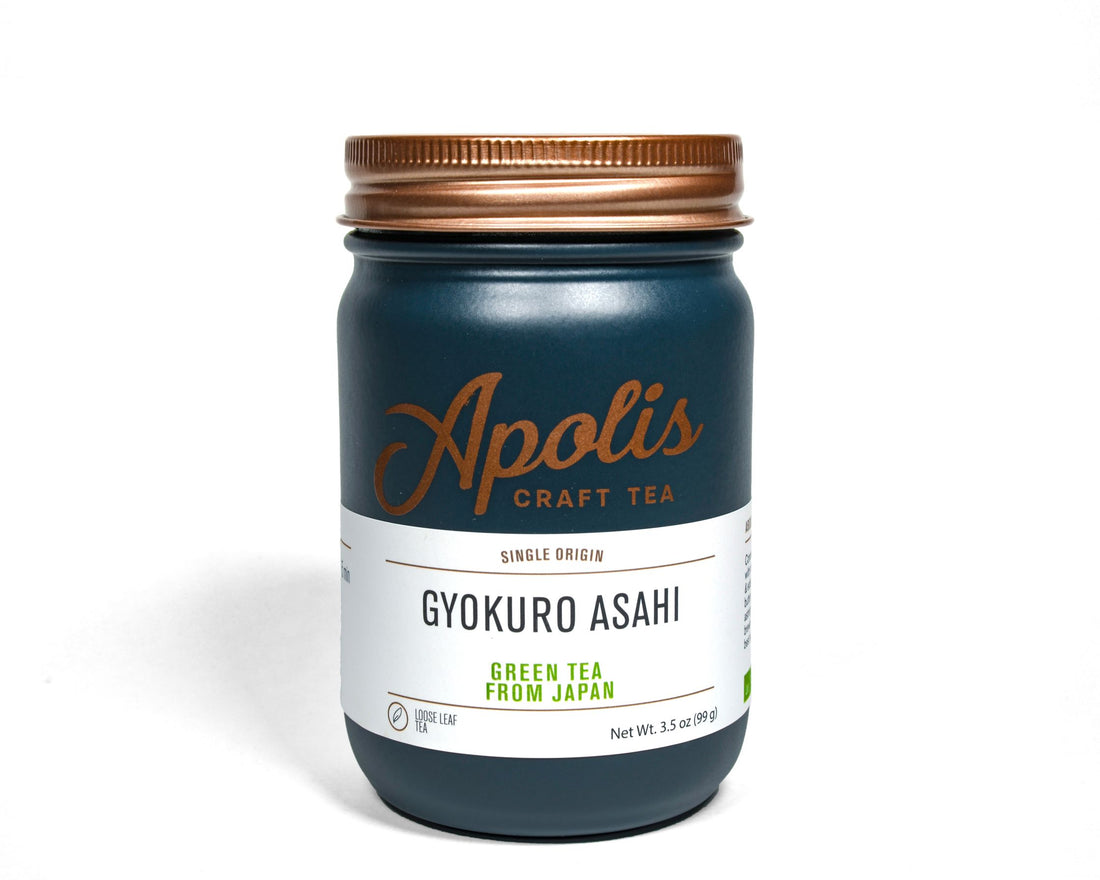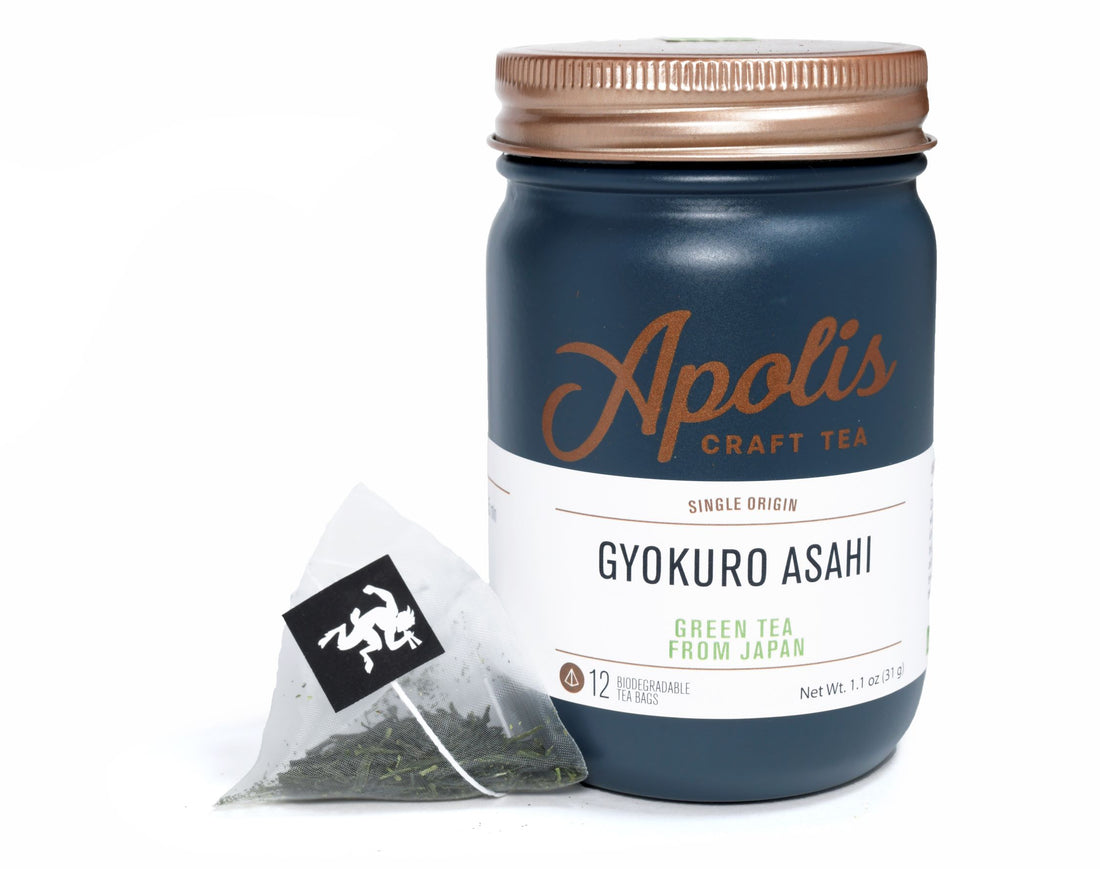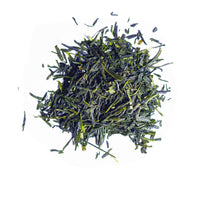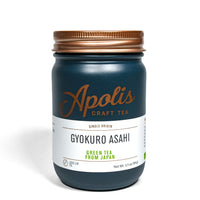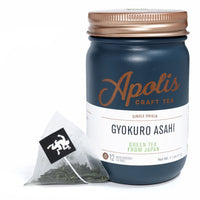 Origin:  Japan
Cultivar:  Asahi
Flavor:  fresh peas, sunshine, butter
Gyokuro literally means "jade dew" which refers to the dark green, glossy leaves.  Like the dry leaves, the cup color is also a rich, saturated green.  The flavor is also concentrated with notes of raw pea and edamame.  It is thick and buttery with no mineral/oceanic flavors typical in a sencha.
About two weeks prior to harvest, gyokuro bushes are shaded to slow down leaf growth.  This concentrates some flavor compounds but reduces polyphenol production resulting in a smooth, sweet tea without astringency.  To really get the most out of gyukuro, follow the brewing instructions on the bag since they are different from other Japanese green teas.
INGREDIENTS: green tea

CAFFEINE: Moderate. Green teas typically range from 30-50 mg of caffeine per cup. For comparison, coffee ranges from 80-120 mg per cup.
Sample pounches contain loose leaf tea.
Jars are powder coated glass mason jars and measure approximately 3 inches in diameter by 5 inches tall.
These are the best way to store your tea! They are totally air tight and protect tea from UV light. If you buy a jar the first time and be sure to save it: you can simply order a refill bag when you need more!