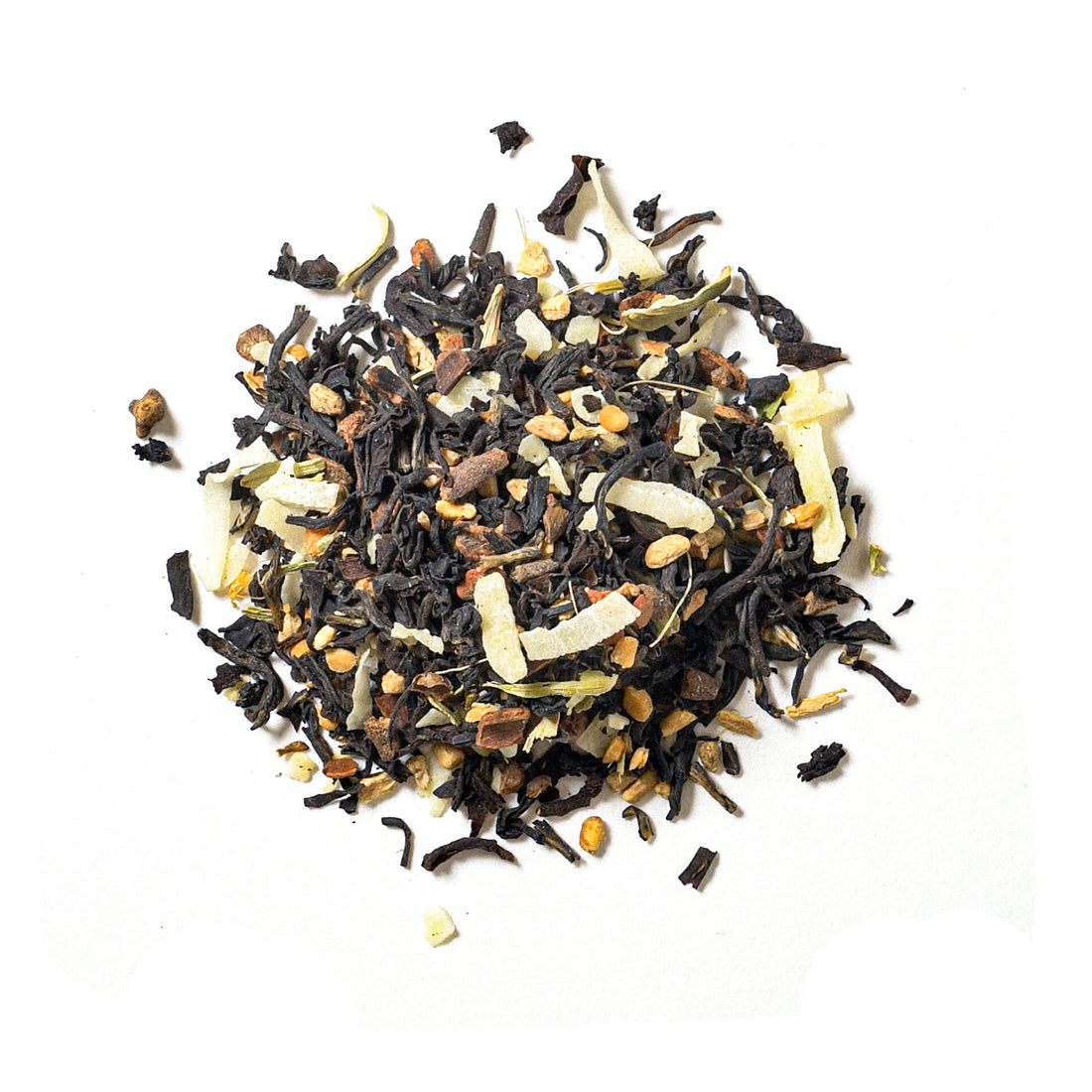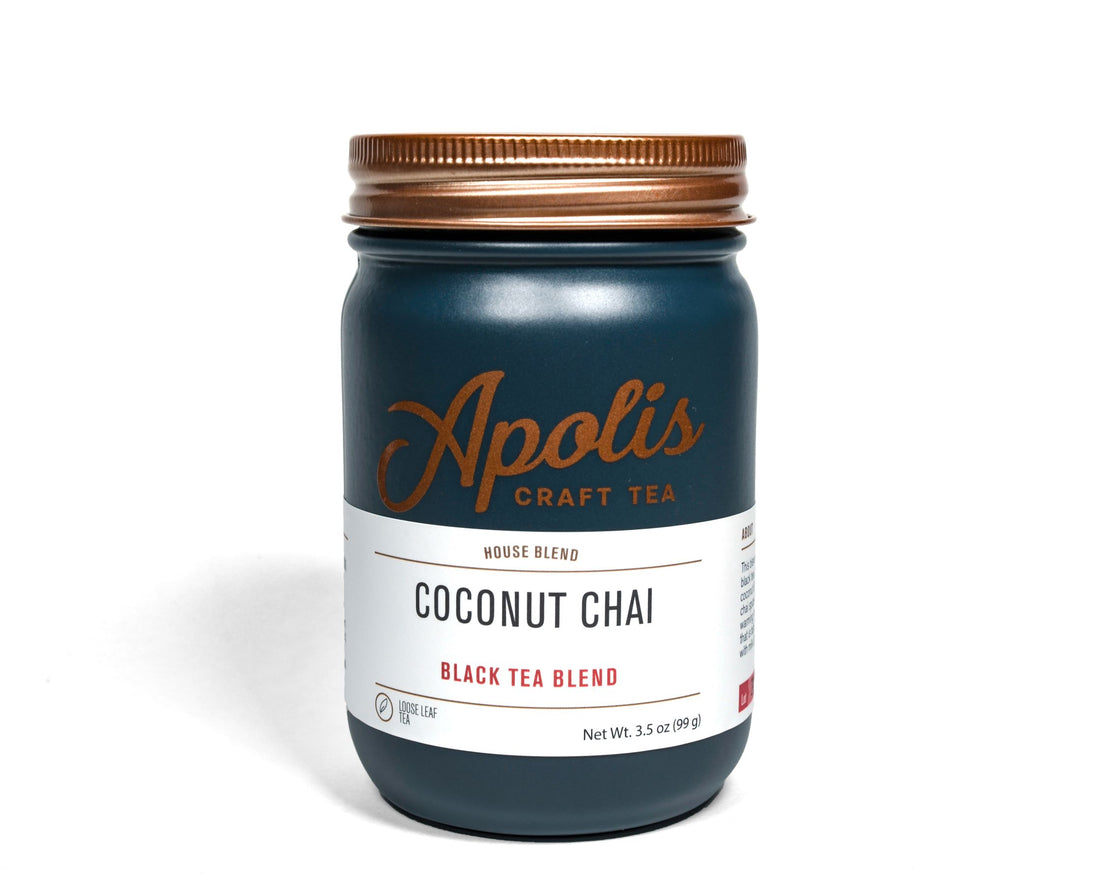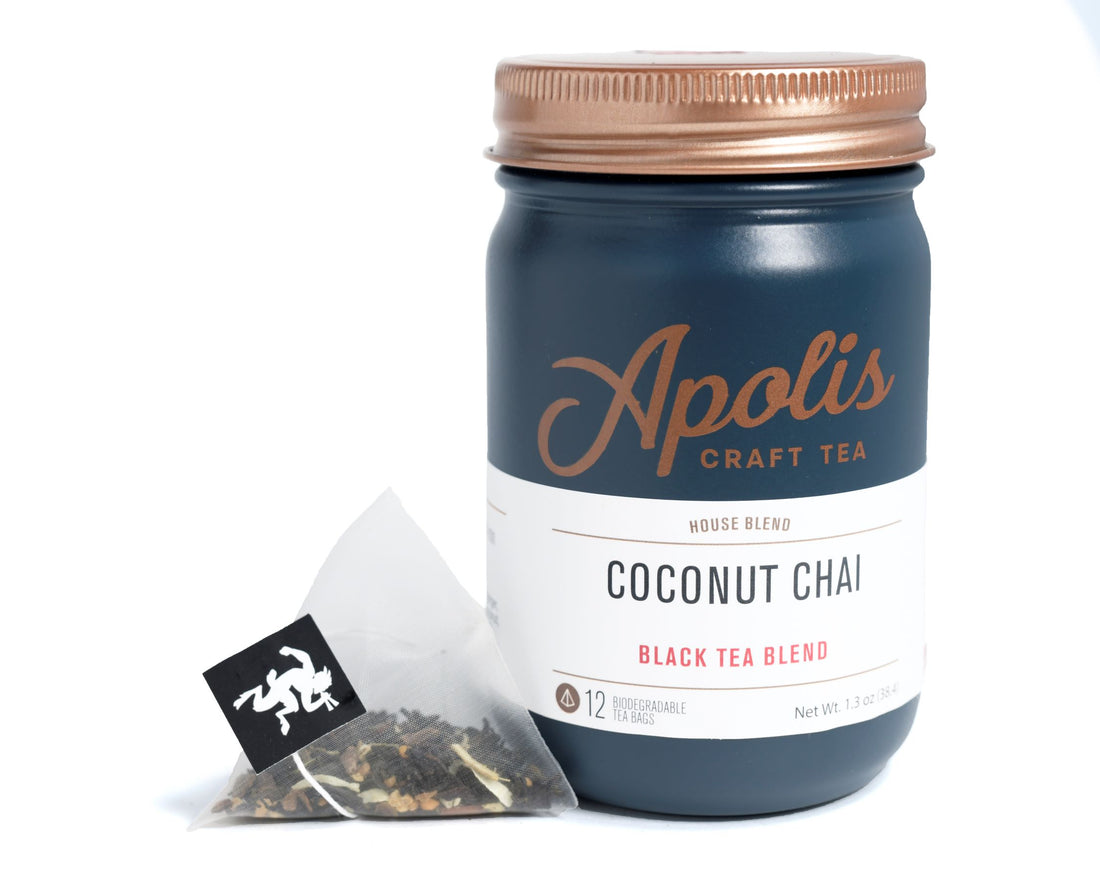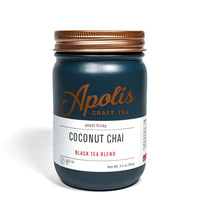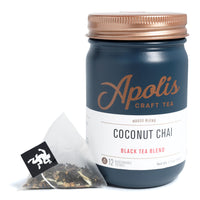 Origin:  House Blend
Flavor:  coconut, spices, vanilla
Not really a traditional blend but so good!  This blend of organic black tea, creamy coconut and traditional chai spices brews a warming, hearty cup that is tasty black or with milk and sugar.  
Blended with 94% organic ingredients.
INGREDIENTS: organic black teas, organic ginger, organic cinnamon, organic coconut, organic clove, cardamom hulls, natural flavor, organic cardamom oil

CAFFEINE: High. Black teas typically range from 40-80 mg of caffeine per cup. For comparison, coffee ranges from 80-120 mg per cup.
Sample pounches contain loose leaf tea.
Jars are powder coated glass mason jars and measure approximately 3 inches in diameter by 5 inches tall.
These are the best way to store your tea! They are totally air tight and protect tea from UV light. If you buy a jar the first time and be sure to save it: you can simply order a refill bag when you need more!