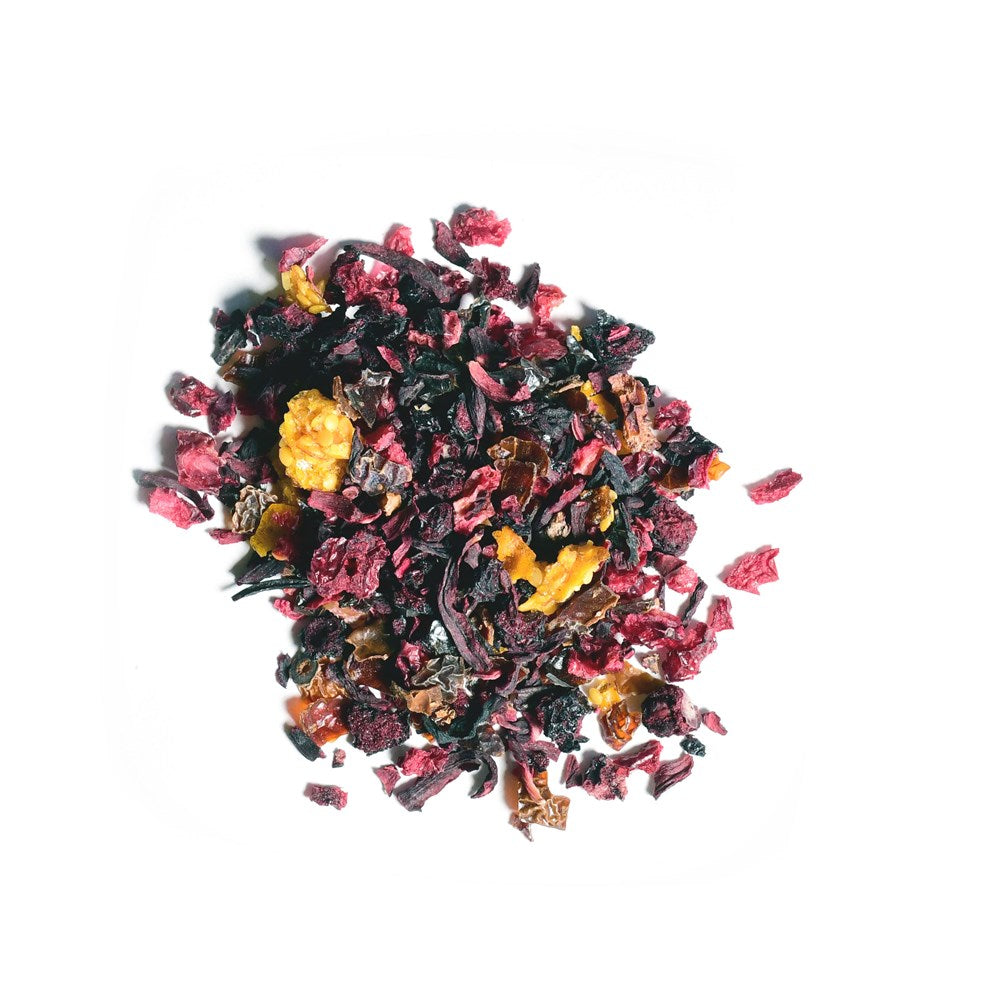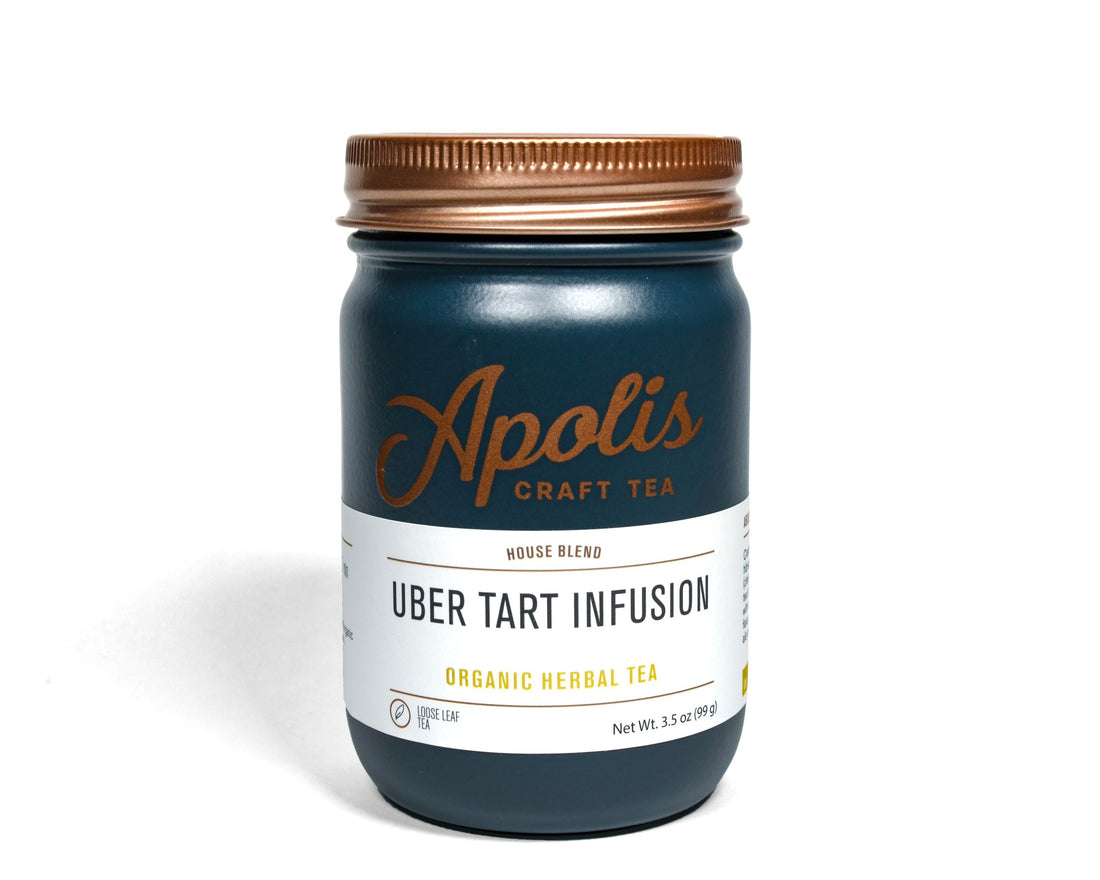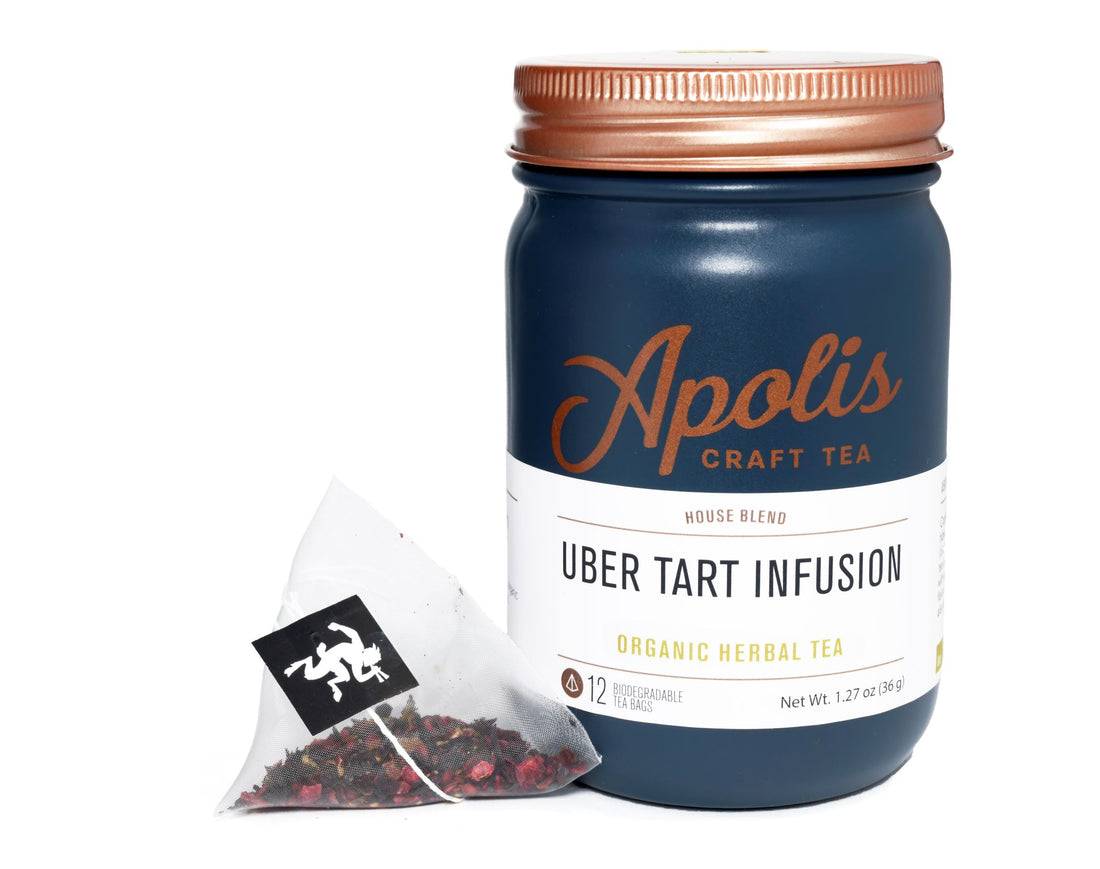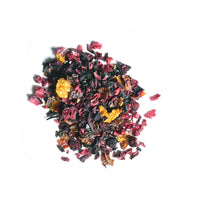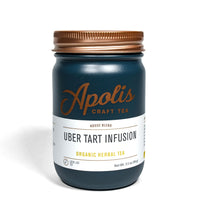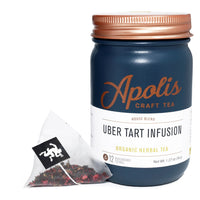 Origin:  House blend
Flavor:  cranberry, dark, tart
So tart and so good.  A blend of hibiscus and freeze-dried fruits, this herbal brews a deep fuchsia cup.  Excellent over ice or hot with a touch of honey.  Aronia (chokecherries), goldenberries, and rosehips take the edge of the cranberry and hibiscus just enough so you can guzzle this super concentrated tea to cure what ails you.  Wink wink.
INGREDIENTS: organic hibiscus, organic rosehip, organic cranberries, organic aronia (chokecherries), organic goldenberry

CAFFEINE: None.
Sample pounches contain loose leaf tea.
Jars are powder coated glass mason jars and measure approximately 3 inches in diameter by 5 inches tall.
These are the best way to store your tea! They are totally air tight and protect tea from UV light. If you buy a jar the first time and be sure to save it: you can simply order a refill bag when you need more!