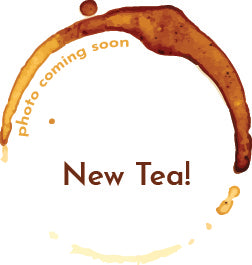 Origin:  House Blend
Flavor:  passionfruit, coconut
Like all good Alaskans, we used to make annual pilgrimages to Hawaii and one of our favorite places was the Big Island.  A friend introduced us lilikoi margaritas made with the bright yellow Hawaiian passionfruit - the best thing after a day in the sun.
This juicy, refreshing blend is a tribute to the before times (kids and covid, folks) with tropical passionfruit and a touch of creamy coconut.  As an iced tea, it is so smooth and refreshing, no sweetener needed!  If you brew it hot, drink it black or with a bit of coconut milk.
Visit our Iced Tea Basics blog post for tips and how-tos!
INGREDIENTS: organic black teas, organic Cape gooseberry (goldenberry), organic coconut, natural passionfruit flavor, organic lemon oil

CAFFEINE: Moderate to High. Hot-brewed black teas typically range from 40-80 mg of caffeine per cup but cold-brewed teas have much less. For comparison, coffee ranges from 80-120 mg per cup.
Sample pounches contain loose leaf tea.
Jars are powder coated glass mason jars and measure approximately 3 inches in diameter by 5 inches tall.
These are the best way to store your tea! They are totally air tight and protect tea from UV light. If you buy a jar the first time and be sure to save it: you can simply order a refill bag when you need more!