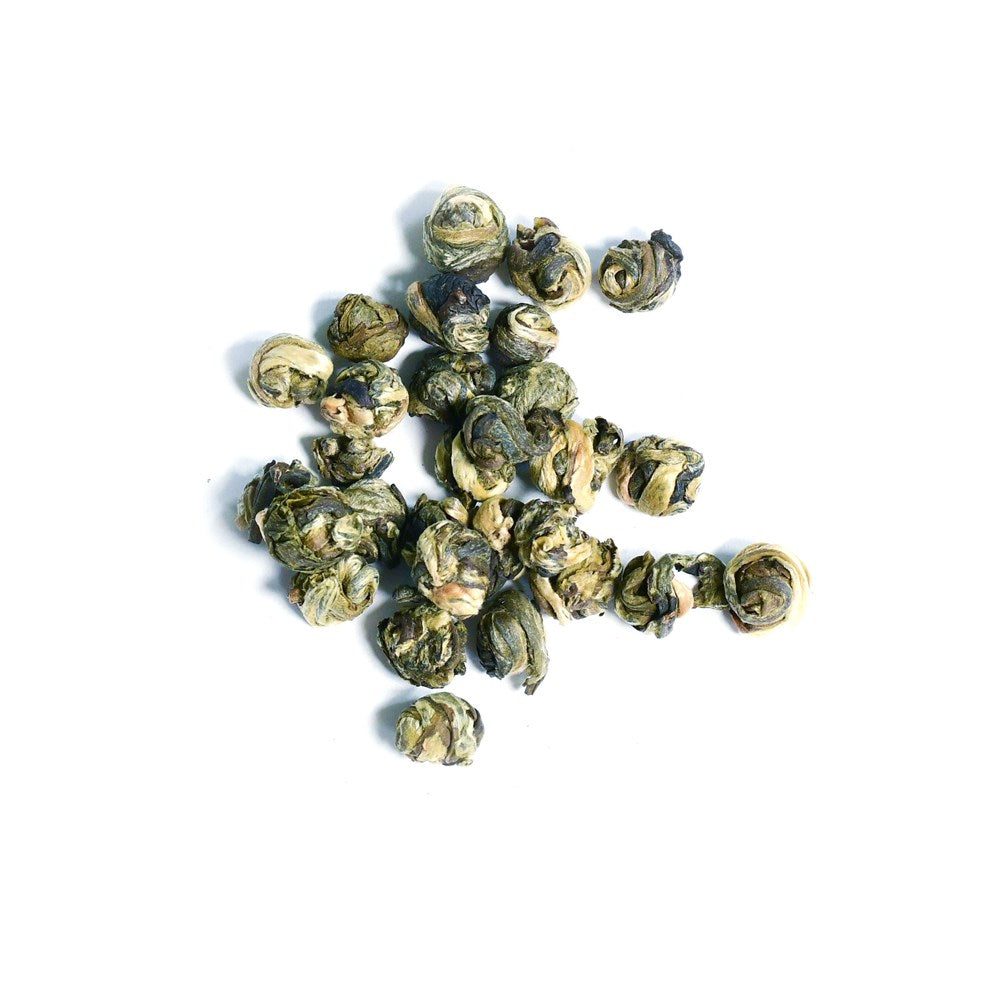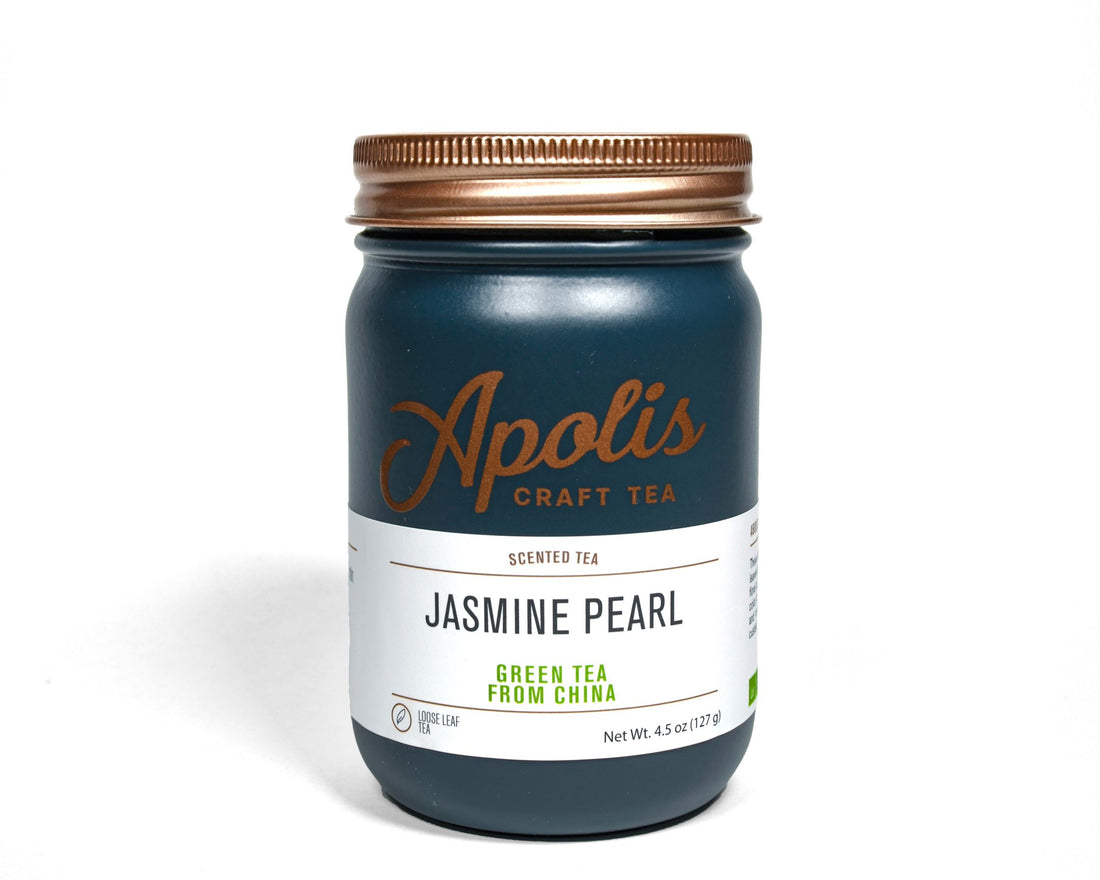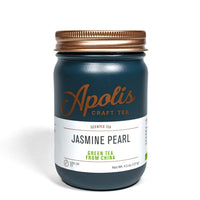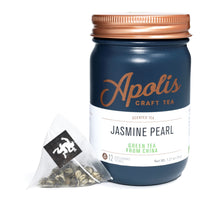 Origin:  North Fujian, China
Flavor:  jasmine, plum, cream
Our jasmine pearls brew a soft, sweet cup with a heady jasmine fragrance and flavor.  BUT, the reason why we picked these pearls, from this producer is that the cup has so much more than just a floral flavor.  It has a beautiful peachy color with notes of plum and custard with a long sweet finish.
Jasmine pearls are hand-rolled using fully-formed buds and small, tender leaves.  These are harvested and produced in the early spring (March to April) but jasmine flowers do not bloom until summer.  The formed pearls are stored until the jasmine harvest where they are repeatedly mixed with fresh blossoms.  This particular batch of pearls was scented five separate times.  
INGREDIENTS: scented green tea

CAFFEINE: Moderate. Green teas typically range from 30-50 mg of caffeine per cup. For comparison, coffee ranges from 80-120 mg per cup.
Sample pounches contain loose leaf tea.
Jars are powder coated glass mason jars and measure approximately 3 inches in diameter by 5 inches tall.
These are the best way to store your tea! They are totally air tight and protect tea from UV light. If you buy a jar the first time and be sure to save it: you can simply order a refill bag when you need more!