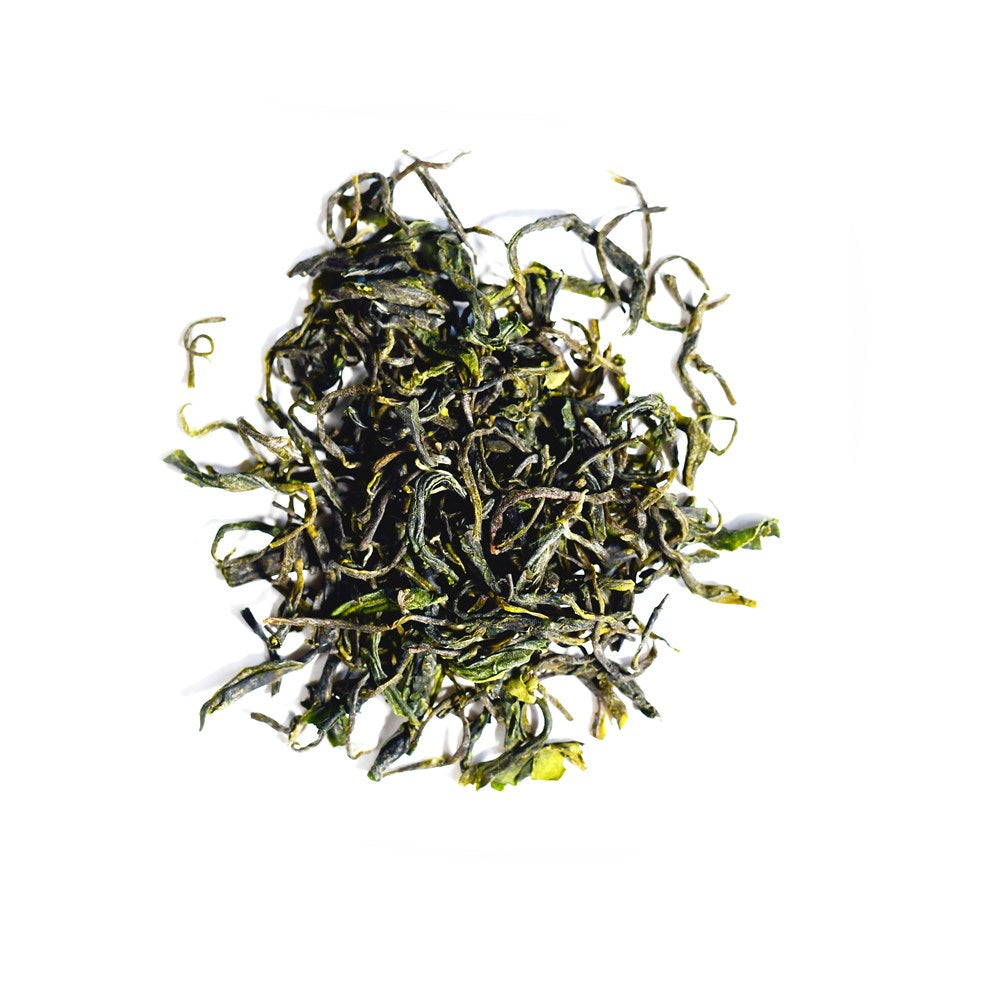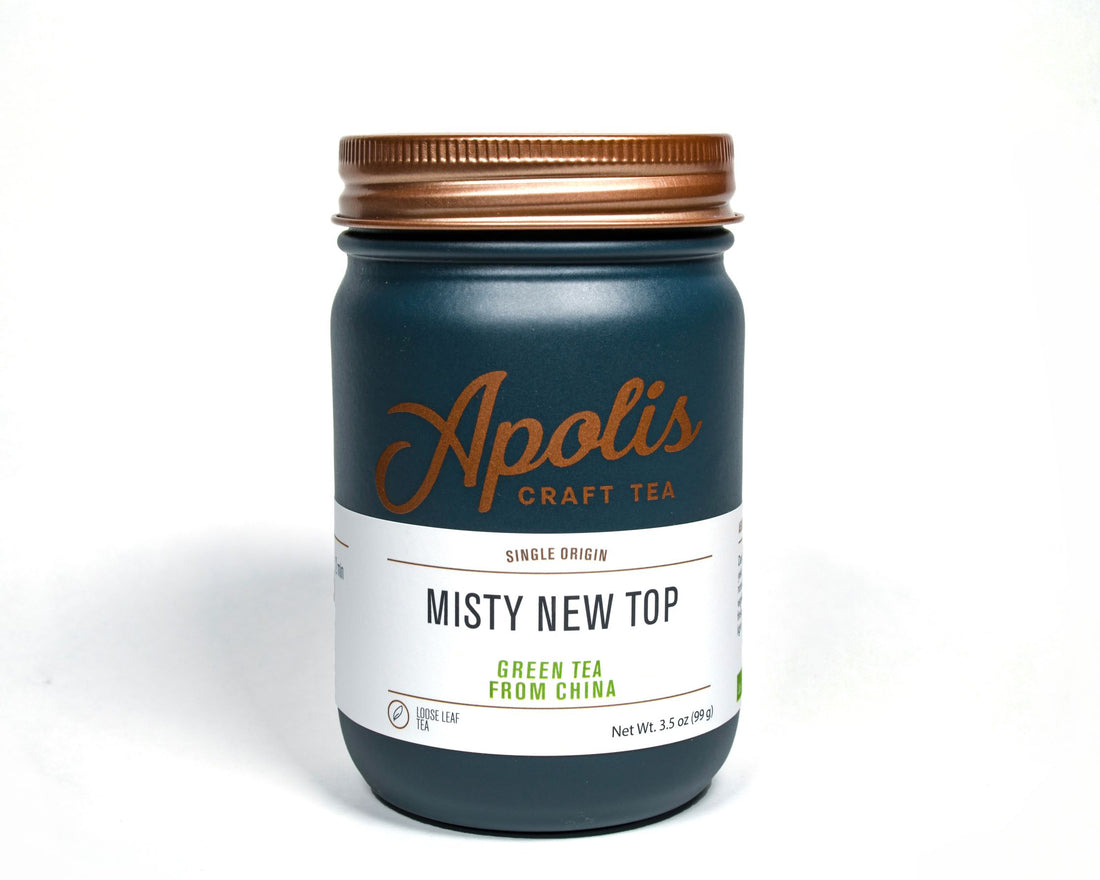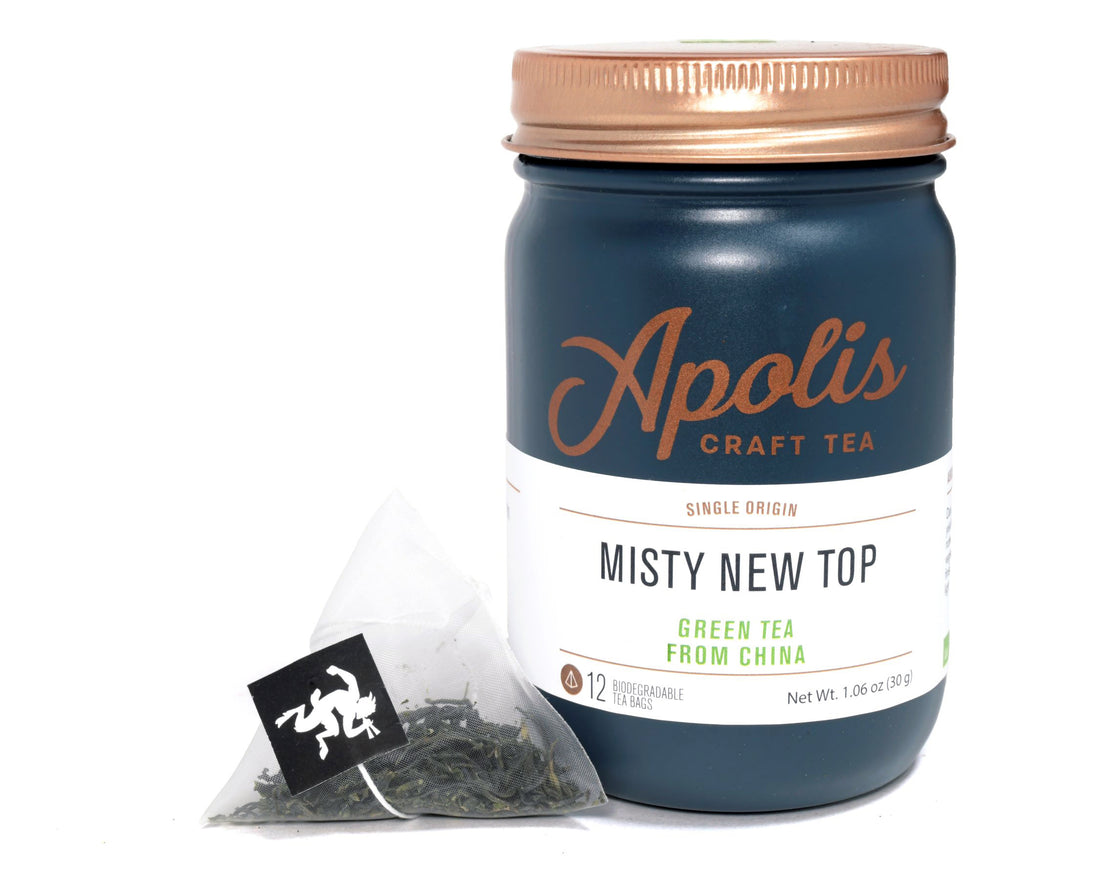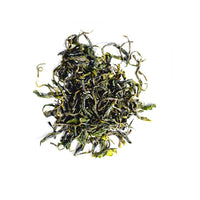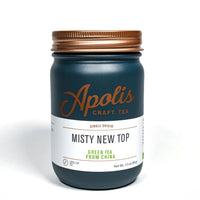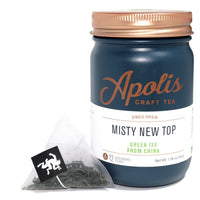 Origin:  Suizhou, Hubei, China
Cultivar:  Jiu Keng
Flavor:  butter, zucchini, hay
The Jiu Keng cultivar is known for making flavorful green teas and our Misty New Top (also known as Mao Jian) is no exception.  Alternate rolling and drying steps gives this tea beautiful dark leaves that are long, wiry, and tightly twisted.  This tea brews a crisp cup with notes of buttered vegetables and a mineral finish.   The fragrance is light and sweet.  
No pesticides or herbicides were used for the production of this tea but it doesn't have an organic certification.
INGREDIENTS: green tea

CAFFEINE: Moderate. Green teas typically range from 30-50 mg of caffeine per cup. For comparison, coffee ranges from 80-120 mg per cup.
Sample pounches contain loose leaf tea.
Jars are powder coated glass mason jars and measure approximately 3 inches in diameter by 5 inches tall.
These are the best way to store your tea! They are totally air tight and protect tea from UV light. If you buy a jar the first time and be sure to save it: you can simply order a refill bag when you need more!